15 Healthiest Indian Foods that will keep you fit and fine
Despite its widespread popularity, Indian cuisine is widely misunderstood. In fact, Indian cuisine contains a variety of nutritious spices, which allows the meals to be prepared in a variety of ways to preserve their nutrients. Carbohydrates, proteins, and fats are all included in Indian cuisine, ensuring a well-balanced diet.
With this list of the top 25 healthy Indian foods, you may learn which Indian cuisine can help you keep your weight in check.

1. Buttermilk
Buttermilk, also known as chaach in India, is a popular beverage, particularly during the summer months. It's made from yogurt that's been spiced and salted. It's usually served chilled and is excellent for digestion. Buttermilk also moisturizes the body and helps to maintain a healthy body temperature.

2. Rajma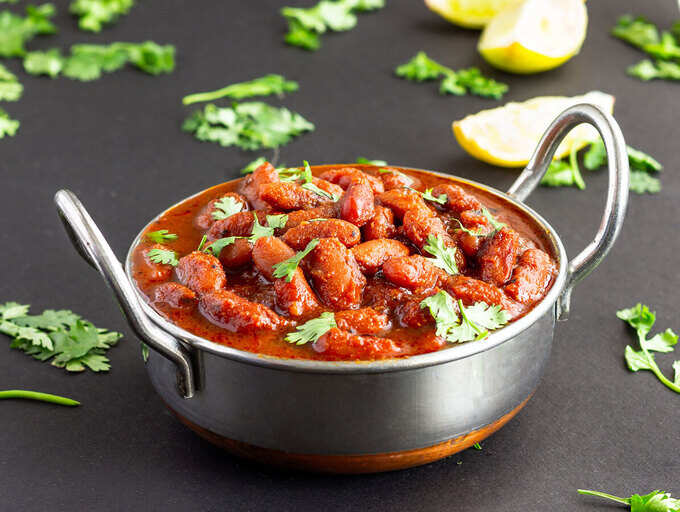 It's made using kidney beans and is quite delicious. It's a good source of vitamins and minerals. Rajma is high in Vitamin K, which helps the brain and central nervous system function properly. It also aids in the regularization of bowel motions and the control of blood sugar levels.
3. Dal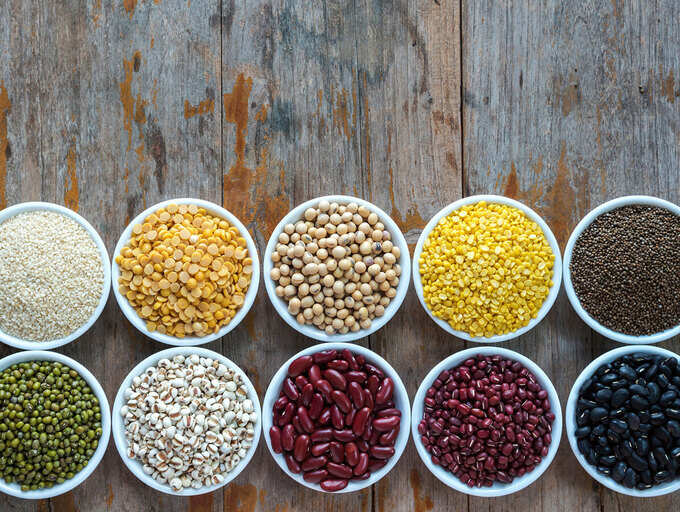 Green gram, Bengal gram, and other pulses are all important components of Indian cuisine. The foods that are created with them are delicious and nutritious. They are effective against constipation as well as other health problems such as excessive cholesterol. Consumption of pulses is also advantageous to persons suffering from diabetes.
4. Paneer ki Sabzi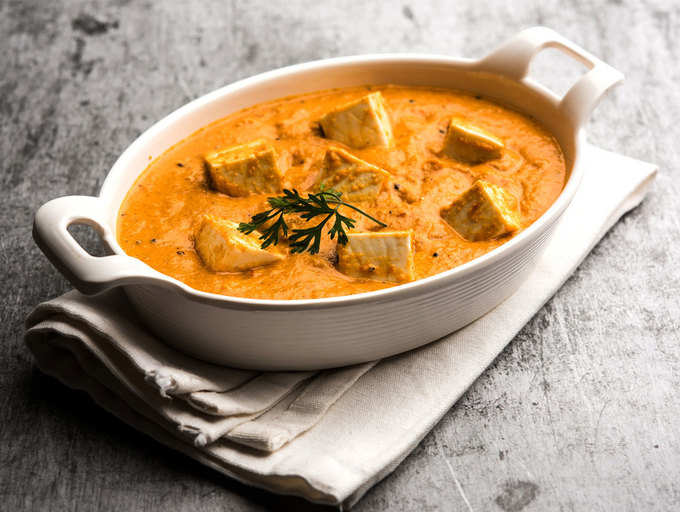 Whether it's Kadhai Paneer, Palak Paneer, or Paneer Bhurji, they're all delicious and nutritious. Paneer is one such ingredient that Indians have incorporated into their cuisine. Around a hundred grams of this milk product provides 18 grams of protein to the body.
5. Idli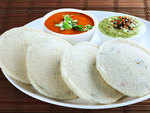 This South Indian delicacy is high in carbs but low in calories, making it ideal for those who want to maintain a healthy weight. Idlis are one of the few Indian foods that are easy to digest and are considered a healthy breakfast option. Typically, they are served with sambhar and chutney.
6. Rasam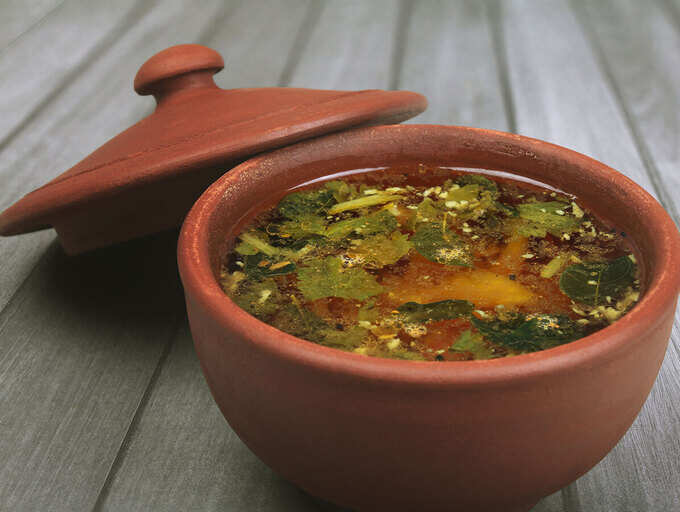 Rasam, another South Indian specialty, is a cross between food and a drink. It keeps individuals hydrated while also preventing constipation. After a meal, drink a glass of Rasam to aid digestion and maintain regular bowel motions.
7. Tandoori Chicken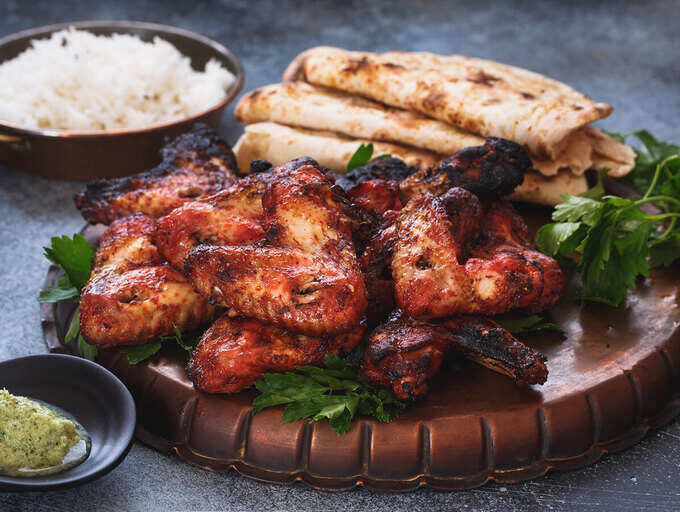 Unless it is done with less ghee or butter, Tandoori Chicken is considered a wonderful and healthful dish. This dish is usually made with chicken breasts, which are the most nutritious section of the bird. The dish is extremely high in protein, making it ideal for people looking to increase muscle mass.
8. Palak Sabzi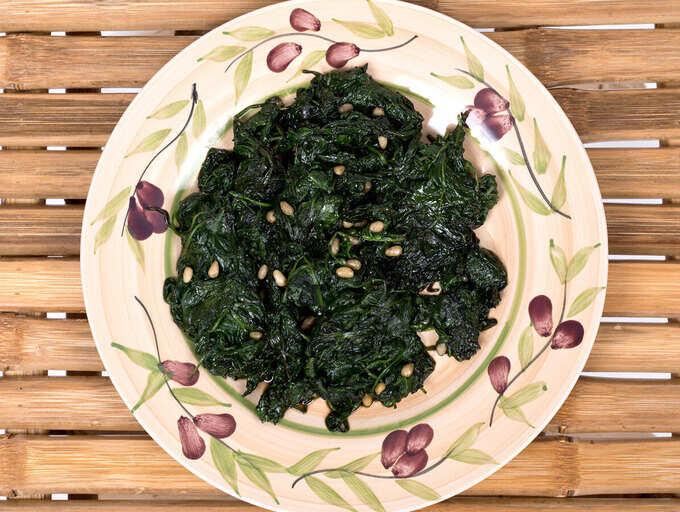 Spinach (also known as palak in India) is an extremely healthful leafy vegetable that can be cooked with potato, paneer, or dal. Vitamin K, vitamin A, and magnesium are all abundant in it. They aid in bodybuilding, skin nourishing, and even vision improvement.

9. Bhindi Subji
This simple dish goes well with hot chapatis or parathas and makes a delicious vegetarian supper. A serving of 50gms has about 80 calories and 5gms of protein.

10. Sol kadhi
Sol Kadhi is a pink-colored appetizer drink made with coconut milk and kokum fruit. It's also beneficial to your stomach after a spicy meal. A single glass contains 138 calories.
11. chickpeas and spinach Curry
This chickpea meal gets its green hue from lots of fresh spinach, and the flavor is boosted by spice. Fiber abounds in this dish. Approximately 142 calories are contained in each meal.

12. Raita
A raita is a simple dish made by combining fruits, vegetables, and other ingredients with whipped curds. A single serving contains about 60 calories.

13. Aloo Palak
Stuffed with mashed potatoes, finely chopped spinach, or any other leafy green vegetable. A 142g serving has about 100 calories and 3g of protein.
14. Moong bhaji
Moong bhaji with sprouts is a quick, easy, and healthy recipe. The protein-rich sprout is extremely beneficial to one's health. Moong bhaji has about 125 calories and 4 grams of fat per dish.

15. Baigan Bharta
Roasted brinjals are skinned and transformed into a simple and intriguing recipe in this North Indian speciality. A 100g serving has roughly 102 calories and 5g of fat.